Truck Accidents Involving DUI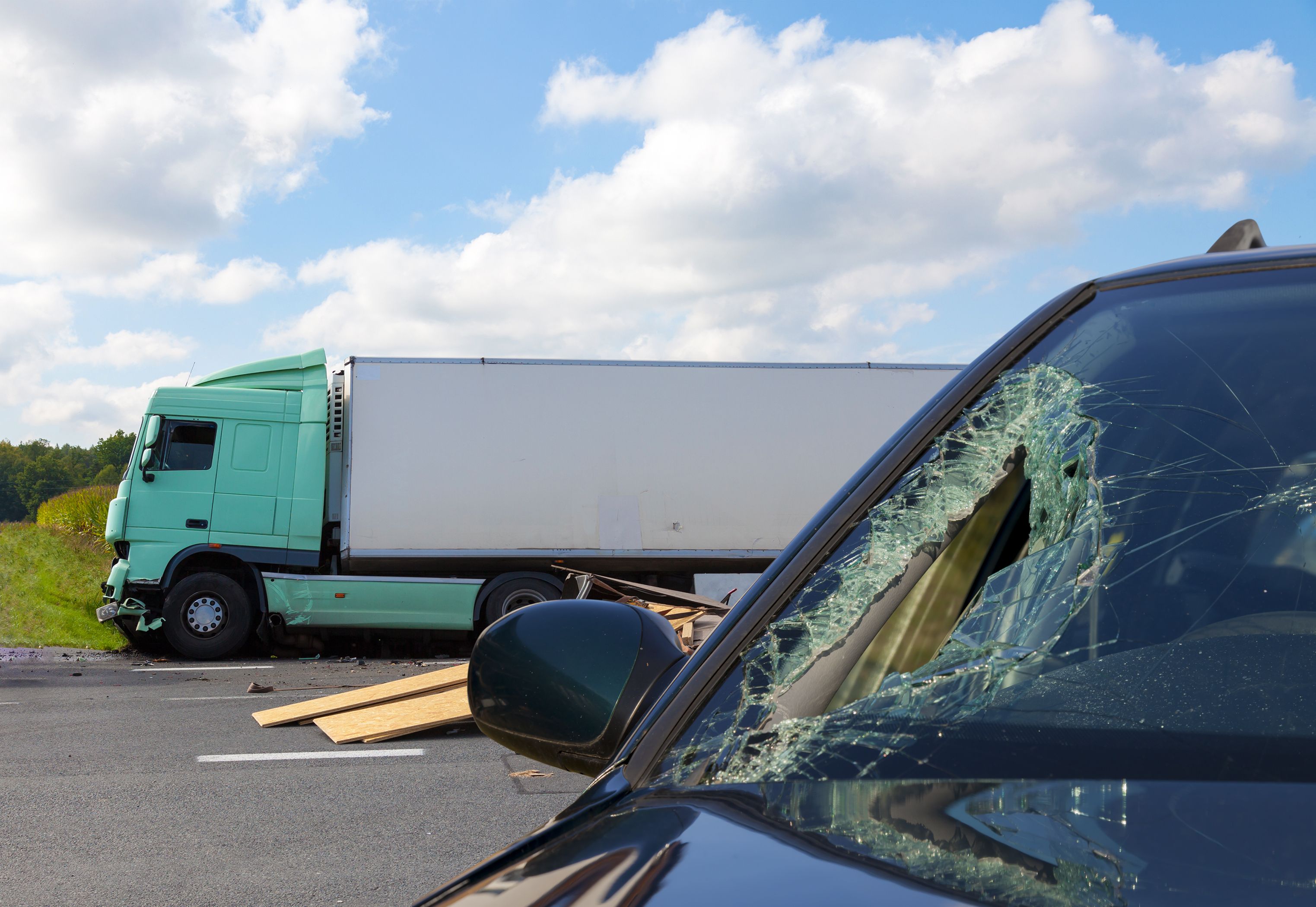 Commercial trucks are substantially heavier and larger than most passenger vehicles, which means they pose a particular threat in an accident. Because of this, commercial truck drivers are held to higher safety standards than other drivers, including alcohol use and driving.
Despite strict regulations, it is not uncommon for truck drivers to work while under the influence. When a truck accident involves a DUI, the truck driver and/or their employer may be held liable for resulting damages. Truck DUI accident lawyers at Chanfrau & Chanfrau work with crash victims from Daytona Beach, FL, Palm Coast, FL, and surrounding areas to recover damages for accident losses.
DUI Regulations for Truck Drivers
In the state of Florida, as in most other states, the blood alcohol content (BAC) limit for non-commercial drivers is .08%. If a driver has a BAC higher than .08%, they can be charged with DUI. However, under regulations set by the Federal Motor Carrier Safety Administration (FMCSA), commercial truck drivers have much stricter standards.
The FMCSA prohibits commercial drivers from consuming or being under the influence of drugs or alcohol not only while they are on duty, but in the four hours prior to their shift. Under these guidelines, commercial truck drivers should never have a recordable BAC level, which is to say there should be no alcohol or drugs in their system. Truck drivers are further prohibited from possessing alcohol, unless it is being transported as part of a shipment.
How Common Is Drug and Alcohol Use Among Truck Drivers?
It is difficult to say exactly how common drug and alcohol use is among truck drivers. Drivers are unlikely to admit to using these types of substances while on duty, and despite regulations that call for regular drug and alcohol testing, trucking companies rarely report positive test results. Despite the low rate of positive drug or alcohol tests, accident data indicates that drug and alcohol use among truck drivers is higher than it should be.
Findings from the FMCSA Large Truck Crash Causation Study show that DUI is a common cause of commercial truck accidents. This study looked at a sample of 963 large truck crashes over a three-year period to examine their cause. Based on the data they reviewed, they estimate that, of the 141,000 large trucks involved in fatal and injury crashes during the study period, over-the-counter drug use was an associated factor in 25,000 crashes, illegal drug use was an associated factor in 3,000 crashes, and alcohol use was an associated factor in 1,000 crashes.
Liability for Damages
If DUI contributed to a truck accident, the truck driver and/or his employer may be held liable for resulting accident damages. Lawyers at Chanfrau & Chanfrau work with accident recreationists and other experts to determine the cause of a large truck crash, and gather the evidence necessary to demonstrate that DUI was a factor. Depending on the extent of accident losses, our Daytona Beach clients may be able to recover damages such as:
Past and future medical expenses
Cost of rehabilitation and/or therapy
Lost wages
Loss of wage earning potential
Pain and suffering
Wrongful death losses (funeral and burial expenses, loss of benefits, loss of consortium)
Contact Chanfrau & Chanfrau
If you have been injured in a truck accident and the truck driver is under the suspicion of DUI, we urge you to work with the lawyers at Chanfrau & Chanfrau to pursue financial compensation for damages. To schedule a free consultation with our lawyers, contact our law firm online, or call us at (386) 258-7313.
Related to This