Florida Saw Significant Increase in 2020 Hit-and-Run Crash Fatalities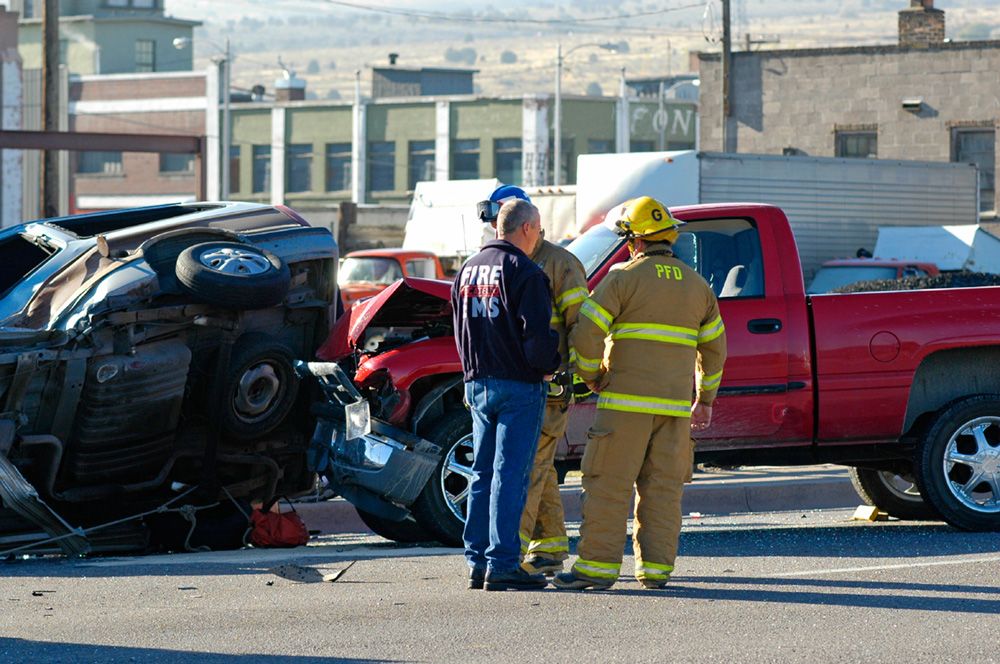 February is Hit-and-Run Awareness month, and crash accident data recently released by the Florida Department of Highway Safety and Motor Vehicles (FLHSMV) indicates that drivers across the state need to be more aware of the dangers of hit-and-run accidents.
In 2020, hit-and-run crash fatalities increased by over 18 percent in Florida. Here, the car accident lawyers from Chanfrau & Chanfrau, serving Daytona Beach, FL, Palm Coast, FL, and surrounding areas, go further into these findings, and discuss how Florida is responding to this concerning data.
2020 Hit-and-Run Accident Data
According to data reported by the FLHSMV, there were 254 hit-and-run crash fatalities in Florida in 2020. This represents over an 18 percent increase from the number of hit-and-run fatalities reported in 2019. What is most surprising about this increase is that the number of fatalities rose even as the number of hit-and-run crashes decreased. In 2020 Florida actually reported 13 percent fewer hit-and-run crashes than in 2019.
Of the 254 hit-and-run fatalities that occurred in 2020, 137 were pedestrians and 25 were bicyclists. This means that vulnerable road users face the greatest risk of hit-and-run crashes, making up well over 60 percent of the total hit-and-run fatalities for the year.
When Are Hit-and-Run Accidents Most Common?
Hit-and-run crashes can take place at any time, but accident data shows that they are far more likely at night or during low light hours. The FLHSMV reports that around 85 percent of Florida's hit-and-run fatalities between the years 2015 and 2020 took place during dawn, dusk, or nighttime hours.
Since the majority of hit-and-run crash victims are pedestrians and bicyclists, we can assume that crashes are more likely when lighting is low because this is when vulnerable road users are less visible. It is important that motorists drive safely and look out for vulnerable road users. It is equally important that pedestrians and cyclists make themselves as visible as possible in low lighting by using lights and wearing reflective clothing.
How Is Florida Responding?
In response to the increase in hit-and-run crash fatalities, and in recognition of Hit-and-Run Awareness Month, the Florida Department of Transportation, Florida Sheriffs Association, Florida Association of Crime Stoppers, and AAA have collaborated for the Stay at the Scene campaign.
The Stay at the Scene campaign aims to educate drivers about their responsibilities following a crash, and the serious legal consequences that a driver faces if they flee from the scene of an accident. Furthermore, the campaign wants to make drivers aware of how easily they can share information if they are witness to a hit-and-run accident.
Fleeing the scene of an accident is a felony in Florida. Drivers who fail to stop at the scene of a crash and provide necessary assistance face consequences that include license revocation and a mandatory minimum four-year prison sentence.
Florida Crime Stoppers is assisting law enforcement in collecting information critical to solving hit-and-run crashes by making it easy for drivers to report information. Anyone with information about a hit-and-run accident can anonymously report information through the Florida Crime Stoppers smartphone app, or by calling **TIPS.
Contact Us
If you or a loved one has been injured in a car accident, the lawyers at Chanfrau & Chanfrau can help you hold liable parties financially accountable for your losses. To explore your right to financial compensation, send us a message online at your earliest convenience, or call our Daytona Beach law firm at (386) 258-7313.
Related to This