Premises Liability and Trees: Accounting for Accidents and Serious Injuries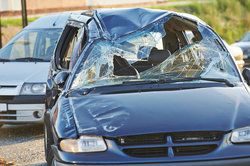 At Chanfrau & Chanfrau, we help the injured and their loved ones obtain just compensation following serious injury in the greater Central Florida region. These concerns are especially important to us when they involve injuries on private, public, or business properties. Premises liability lawsuits hold negligent property owners accountable for injuries, and in the process improves safety standard and practices when it comes to the design and upkeep of a property.
Sometimes the harmful object on a property isn't the stairway or a slippery floor. Sometimes it's the trees around the property that are potentially harmful. Let's take a moment to consider the dangers posed by trees and tree limbs.
Fallen Tree Limbs Are a Serious Hazard
When tree limbs become to heavy, are damaged by bad weather, or become a potential hazard due to conditions that affect the tree (rotting, various tree diseases), they may break and fall. Depending on where the limb lands, it can potentially cause serious harm to someone, not to mention damage to vehicles parked below or driving on the street. The limb in the middle of the road can similarly cause a number of accidents and hazards simply by being there.
Entire Trees Uprooting and Falling Can Cause Major Injuries
With large trees, there is a danger of the tree uprooting and falling over. This is of special concern during severe weather conditions, like heavy rain and strong winds. In these cases, the tree can crush vehicles and below below it. If falling into the road, the tree can be a major hazard to motorists coming up the street.
Uneven Pavement Due to Tree Roots
Over time, tree roots can cause problems with concrete and pavement on nearby sidewalks. It is not uncommon for the pavement to become upraised and uneven as a result of tree roots. In serious cases, the unevenness may make walking along the sidewalk a potential trip or fall hazard. This is of particular concern in suburban neighborhoods where children may be riding their bikes, tricycles, or scooters around.
Tress May Obscure Important Signs, Signals, and Notices
Another danger that many people do not consider when it comes to trees is that overgrown limbs can lead to obscured signs, signals, and other kinds of important notices. A speed limit sign, for instance, may be blocked from view, making potential collisions more likely. In more serious cases, a stop signal or sign may be blocked, meaning greater likelihood of accidents at intersections.
Hold Negligent Property Owners Accountable
Whether the tree is on a residential property or city property, the person in charge of the property needs to be held accountable when a tree limb or a tree itself causes or contributes to an injury accident. That's where our legal team comes into play. We will make sure that any and all negligent property owners are taken to task for injuries caused and accidents that have occurred.
In addition to obtaining just compensation for our clients, we ultimately we hope to prevent similar accidents like the one that occurred from happening to others in the future.
Speak with the Lawyers of Chanfrau & Chanfrau
If you would like more information about your legal options after a serious accident on someone's property, be sure to contact our personal injury law firm today. The legal team at Chanfrau & Chanfrau look forward to your visit and helping you make the best possible choices when it comes to your legal options.
Related to This