The Most Common Causes of Spinal Cord Injury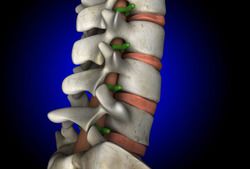 Ideally, most of us wish to avoid all types of injury or accidents in life. However, the majority of people will suffer from a minor injury at some point. While these types of minor injuries can be a nuisance and may cause some discomfort, most heal quickly and have little or no long-lasting effects. Traumatic injuries, on the other hand, can be much more devastating and are likely to result in long-term pain and, possibly, disability. A spinal cord injury is one such traumatic injury that can have devastating consequences on one's health and lifestyle. At Chanfrau & Chanfrau, our personal injury attorneys help clients evaluate their legal options when such an injury occurs. The pain and suffering, medical expenses, and other damages experienced by those who are the victims of spinal cord injury can, and should, be compensated by the person or party responsible for the injury.
Causes of Spinal Cord Injury
The spinal cord is an essential part of the body and is involved in the majority of our body's motions and movement. Unfortunately, the spinal cord is also delicate and prone to serious injury. For our Daytona Beach clients, spinal cord injury causes vary, but most include a sudden blow or injury that damages the vertebrae, ligaments, or disks of the spinal column. There is a wide range of factors that can cause spinal cord injury. Most of the causes of spinal cord injury are preventable and include the following:
Automobile accidents: The leading cause of spinal cord injury is automobile accidents, which account for more than 40 percent of reported spinal cord injuries each year.
Slips or falls: A slip or fall accident can cause serious injury to the spinal cord, especially in older people whose bones are no longer as strong.
Sports and recreation accidents: Accidents and injuries incurred during sports or other recreational activities, such as football, skiing, and boating, are a common cause of spinal cord injury.
Acts of violence: Physical acts of violence are the cause of roughly 15 percent of spinal cord injuries each year. These attacks often involve stabbing or shooting.
Sadly, in the majority of cases, the cause of spinal cord injury is completely preventable and is often the result of negligence or violence on the part of another.
What Are My Rights?
While the initial damage of a spinal cord injury is often devastating, in most of these incidents, the problems continue to progress in the days and weeks following the accident as bleeding, swelling, and fluid accumulation create further damage. Because of the initial and long-term effects of spinal cord injury, the emotional, physical, and financial costs of these injuries are great. For those who have suffered from this type of injury, it is important to understand their rights. Our spinal cord injury attorneys examine each individual case to determine what type of compensation is due and what legal actions our clients can take to obtain that compensation.
Contact Us
If you or a loved one has suffered from a spinal cord injury and you are interested in learning more about your legal rights, contact us at your earliest convenience. Our personal injury attorneys at Chanfrau & Chanfrau will be with you through each step of the legal process to ensure that your rights are protected and your due compensation is received.
Related to This