Premises Liability Cases Resulting from Accidents during Daytona Speedweek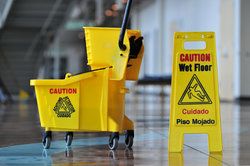 It's that time of year again in Daytona Beach - the time of year that the engines rev and racing fans from around the globe congregate in our beautiful city to celebrate THE Great American Race, the Daytona 500. While some travel to Florida just for the race itself, many others partake in the many activities that are part of Budweiser's Daytona Speedweek. If you are among them, we hope that you have a great, safe time.
With any big event - especially one as monumental as the Daytona 500 - accidents and injuries are nearly inevitable. If you or a member of your family suffers an injury due to unsafe conditions on someone else's premises while participating in the Daytona Speedweek festivities, you may be entitled to compensation for your losses and expenses. At the law firm of Chanfrau & Chanfrau, premises liability cases are among our particular areas of focus. Our personal injury attorneys have exceptional experience and a track record of success in handling the full range of premises liability cases, including those arising from slip and fall accidents, accidents involving falling objects, and assaults occurring due to inadequate security.
Whether you are a resident of Florida or are visiting from out of state, our experienced lawyers can provide you with the help you need. We accept out-of-state referrals and will pay referral fees.
Demonstrating Negligence in Premises Liability Cases
In order to recover damages in your premises liability case, our slip and fall attorneys must be able to show that the property owner or manager on whose premises you were injured was indeed negligent. We must:
Establish that you were a lawful entrant upon the property of the property owner or manager, and that the property owner or manager therefore owed you a duty of care;
Present evidence that the property owner or manager failed to uphold that duty of care, whether by failing to take appropriate precautions to ensure your safety or to warn you of potential hazards;
Show that your injuries resulted from an accident caused by this failure;
And demonstrate that you suffered losses and expenses as a result of these injuries.
Chances are that if you are injured at an event as public as Daytona Speedweek, there will be eyewitnesses to your accident, and possibly even video surveillance. Our attorneys will thoroughly investigate your accident in order to gather the most compelling evidence available. We handle all types of premises liability cases. Whether you or a loved one has suffered broken bones, neck or back injuries, or permanent disability, we will fight to obtain every cent that you are owed.
Contact Our Premises Liability Attorneys
You shouldn't have to cover medical bills, rehabilitation expenses, and other costs that you are faced with due to someone else's negligence. You deserved to enjoy Daytona Speedweek, and that enjoyment was taken away from you. We can help to ensure that the person responsible for your suffering is held accountable for his or her negligence. Contact our premises liability lawyers today for an evaluation of your case.
Related to This